Investments
The following investments were performed on behalf of our partners.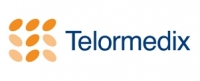 TeLoRmedix is a Swiss-based biopharmaceutical company formed to develop immunoselective cancer drugs targeting Toll-like Receptors (TLRs) with an initial focus on superficial bladder cancer. TLRs are receptors that modulate the innate immune response. The company focuses on drugs that have been previously tested in humans, have favorable safety profile, and an innovative scientific rationale. This approach allows to rapidly developing drugs designed to be very selective and well tolerated. TeLoRmedix has also exclusively licensed a library of new TLR molecules from the University of California San Diego (UCSD) that have already shown efficacy in preclinical animal models of various diseases.
http://www.telormedix.com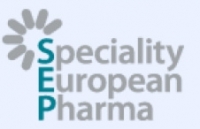 Founded in April 2006, Speciality European Pharma (SEP) is a privately owned speciality pharmaceutical company. Its mission is to become the leading urologist-focused speciality pharmaceutical business in Europe. SEP owns worldwide rights to Plenaxis®, the first approved GnRH blocker for the treatment of prostate cancer. SEP has distribution rights in certain European countries for two further products Amphocil®, an anti-fungal agent and Haemopressin®, a product for the treatment of Bleeding Oesophageal Varices. SEP has its own commercial operations in the UK, Germany, France, and Italy and will market its products in other regions and territories through relationships with expert partners.
http://www.specialityeuropeanpharma.com/

GlobeImmune, Inc., a bio-pharmaceutical company based in Louisville, Colorado, is developing a new type of drugs called Tarmogens for the treatment of cancer and infectious diseases with the potential of significantly impacting patient management. The choice of yeast provides competitive advantages to the company: easy and cost-containing product manufacturing, possibility of repeated administration and high efficacy in stimulating the immune system against a target protein. The safety of these compounds has been demonstrated on more than 200 patients up to now. Two main lines of business, hepatitis C and cancer are pursued with a strong commitment on the oncology program mainly due to the recent deal with Celgene, an overall deal of 500m$ signed in May 2009. In both business areas Globeimmune collected very positive data from phase II programs and it is ready to start pivotal trials.
http://www.globeimmune.com/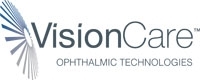 VisionCare Ophthalmic Technologies is a privately held specialty medical device company, based in Saratoga (California) engaged in the research, development, manufacture, and marketing of proprietary implantable ophthalmic devices and technologies that are intended to significantly improve vision and quality of life for individuals with untreatable retinal disorders.
The Company's lead product, the Implantable Miniature Telescope (by Dr.Isaac Lipshitz), is the first FDA-approved implantable medical device demonstrated to improve vision and quality of life in individuals with the most advanced, irreversible form of age-related macular degeneration (AMD). End-Stage AMD is one of leading cause of blindness worldwide.
http://www.visioncareinc.net/